Foot Mounting Rotary Electric Vibrator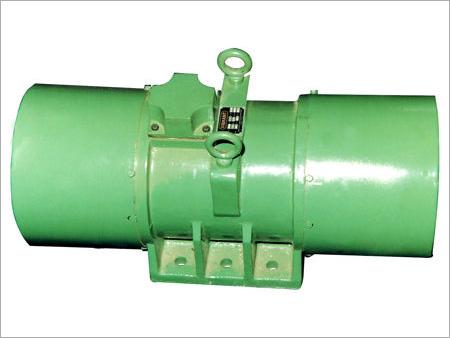 Foot Mounting Rotary Electric Vibrator
Product Description
Foot Mounting Rotary Electric Vibrator
Foot Mounting Rotary Electric Vibrator
is the energy efficient used to create powerful vibratory force in various applications. These vibrators are applied to de-clog the material from bin, chute and processing system as per specified. We offer these vibrators for controlling feeding, conveying and screening of the materials or powder in the packaging system. We use these rotary electric vibrators to compact the materials or to remove the entrapped air in the mould form.
Construction features:-
Fully enclosed construction

is suited for use in industrial environment or outdoor applications.

Continuous Duty

design allows operation at maximum force setting in the worst environments, without the aggravation of periodic shut down.

Terminal box

& Cable designed to withstand vibration, dust & humidity. The terminal box itself is packed with a specially developed compound which is non hardening and has high adhesion to protect the motor leads.

Long service life

is ensured through careful selection of highest quality bearings

Completely adjustable force

output is accomplished with a simple mechanical adjustment of the eccentric weights.
The various models are available based on force, frequency & mounting. The range covers from 0.1Kw to 12.5Kw, 300N force to 150 KN force, frequencies 12Hz,16Hz, 23Hz, 46Hz and various foot, flange and wedge mounting.